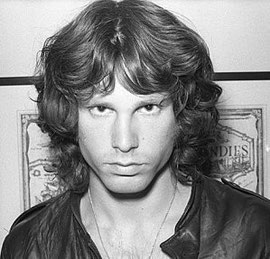 Why do I drink?
So that I can write poetry.

Sometimes when it's all spun out
and all that is ugly recedes
into a deep sleep
There is an awakening
and all that remains is true.
As the body is ravaged
the spirit grows stronger.

Forgive me Father for I know
what I do.
I want to hear the last Poem
of the last Poet.

***********


Pourquoi je bois ?
Pour pouvoir écrire de la poésie.

Parfois lorsque tout est diffus
et que toute laideur s'efface
en un profond sommeil
Il y a un éveil
et tout ce qui demeure est vrai.
Tandis que le cœur est ravagé
l'esprit se fortifie.

Pardonne-moi mon père car je sais
ce que je fais.
Je veux entendre le dernier poème
du dernier Poète.
PARIS JOURNAL

1971


So much forgotten already
So much forgotten
So much to forget

Once the idea of purity
born, all was lost
irrevocably

The Black Musician
in a house up the hill

Nigger in the woodpile
Skeleton in the closet

Sorry, Didn't mean you.

An old man, someone's
daughter

Arises
& sees us still in the room
of off-key piano & bad
paintings

him off to work
& new wife arriving

(The candle-forests of
Notre-Dame)

beggar nuns w/moving
smiles, small velvet sacks
& cataleptic eyes

straying to the gaudy
Mosaic calendar
Windows

I write like this
to seize you

give me your love, your
tired eyes, sad for
delivery

A small & undiscover'd
park-we ramble

And the posters scream
safe revolt

& the tired walls barely
fall, graffiti into
dry cement sand

an overfed vacuum
dust-clock

I remember freeways

Summer, beside you
Ocean-brother

Storms passing

electric fires in the night

"rain, night, misery-
the back-ends of wagons"

Shake it! Wanda,
fat stranded swamp
Woman

We still need you

Shake your roly-poly
Thighs inside that
Southern tent

So what.

It was really wild
She started nude & put
on her clothes

An old & cheap hotel
w/bums in the lobby
genteel bums of satisfied
poverty

Across the street, a
famous pool-hall
where the actors meet

former ace-home of
beat musicians
beat poets & beat
wanderers

in the Zen tradition
from China to the
Subway
in 4 easy lifetimes

Weeping, he left his pad
on orders from police
& furnishings hauled
away, all records &
momentos, & reporters
calculating tears &
curses for the press:

"I hope the Chinese junkies
get you"

& they will
for the poppy
rules the world

That handsome gentle
flower

Sweet Billy!

Do you remember
the snake
your lover

tender in the tumbled
brush-weed
sand & cactus

I do.

And I remember
Stars in the shotgun
night

eating pussy
til the mind runs
clean

Is it rolling, God

in the Persian Night?

"There's a palace
in the canyon
where you & I
were born

Now I'm a lonely Man
Let me back into
the Garden

Blue Shadows
of the Canyon
I met you
& now you're gone

& now my dream is gone
Let me back into your Garden

A man searching
for lost Paradise
Can seem a fool
to those who never
sought the other world

Where friends do lie & drift
Insanely in
Their own private gardens"

The cunt bloomed
& the paper walls
Trembled

A monster arrived
in the mirror
To mock the room
& its fool
alone

Give me songs
to sing
& emerald dreams
to dream

& I'll give you love
unfolding

Sun

underwater, it was
immediately strange
& familiar

the black boy's
from the boat, fins & mask,

Nostrils bled liquid
crystal blood
as they rose to surface

Rose & moved strong
in their wet world

Below was a Kingdom
Empire of still sand
& yes, party-colored
fishes
-they are the last
to leave
The gay sea

I eat you
avoiding your wordy
bones

& spit out pearls

The little girl gave
little cries of surprise
as the club struck
her sides

I was there
By the fire in the
Phonebooth

I saw them charge
& heard the indian
war-scream

felt the adrenalin
of flight-fear

the exhilaration of terror
sloshed drunk in
the flashy battle blood

Naked we come
& bruised we go
nude pastry
for the slow soft worms
below

This is my poem
for you
Great flowing funky flower'd beast

Great perfumed wreck of hell

Great good disease
& summer plague

Great god-damned shit-ass
Mother-fucking freak

You lie, you cheat,
you steal, you kill

you drink the Southern
Madness swill
of greed

you die utterly & alone

Mud up to your braces
Someone new in your
knickers

& who would that be?

You know

You know more
than you let on

Much more than you betray

Great slimy angel-whore
you've been good to me

You really have

been swell to me

=======
Tell them you came & saw
& look'd into my eyes
& saw the shadow
of the guard receding
Thoughts in time
& out of season
The Hitchiker stood
by the side of the road
& levelled his thumb
in the calm calculus
of reason.   
THE LOST PARIS TAPES
The Lost Paris Tapes is the title given to a recorded collection of unedited poems and songs by Jim Morrison. Although Morrison intentionally made the recordings, they are considered bootlegs because they were never officially released to the public in their unedited form by Morrison or his heirs.
The title of the collection is however a misnomer, because most of the recordings were made in Los Angeles in March 1969; long before Morrison traveled to Paris (where he died under mysterious circumstances in 1971). Morrison took these Los Angeles recordings with him to Paris, where they were found among his belongings after his death.
Los Angeles session (March 1969)
The Los Angeles session features a serious but relaxed Morrison taping spoken-word versions of his own written poetry. Morrison can be heard repeating certain sections of poems for technical or aesthetic reasons, and he can be heard giving occasional production cues, such as when certain sound effects should be added at a later date. Morrison's efforts to obtain clear recordings and his additional verbal directions suggest that he planned to use the recordings in a much more ambitious project that would merge his smoothly edited voiceovers with background sounds and music.
Some of these recordings were later mixed with new music tracks recorded by surviving Doors members Ray Manzarek, Robbie Krieger, and John Densmore, and released as the official Doors album An American Prayer. The March 1969 recording of "Orange County Suite" with Jim on piano was later used and mixed with new music recorded by the surviving Doors members Ray Manzarek, Robbie Krieger, and John Densmore, and released as part of their 1997 4 CD "Box Set". This new Doors version also appears on the 1999 box set compilation CD Essential Rarities.
Paris session (17 June 1971)
The only recording on the collection that Morrison actually made in Paris is a segment featuring an apparently drunken Morrison playing around in a studio with two equally inebriated American street musicians. Morrison had befriended the street musicians only a short time earlier, when he found them performing Crosby, Stills, Nash, and Young tunes on a Paris sidewalk.
Doors keyboardist Ray Manzarek has referred to this recording as "drunken gibberish," observing, "If you haven't heard them, you're missing nothing."
However, once Morrison gave up trying to perform with the two street musicians, he broke into a solo performance of "Orange County Suite." A writer for Rolling Stone magazine later called this piece "an astounding version of . . . [an] unfinished, unrealized paean to his old lady (Pamela Courson) that had been rejected from at least two Doors albums. . . . It was a drunken, and mostly ad-libbed, recording. Yet, listening carefully . . . , one hears the authentic last of Jim Morrison, two weeks before he died, as he roars spontaneous verses and imagery about his hard-hearted woman, his anguish and his obsessions, easily deploying a poetic champion's compositional facility for the natural cadence and spontaneous rhyme."
Morrison offhandedly labeled the resulting reel-to-reel tape of the session "Jomo and the Smoothies" (Jomo being a pseudonym for Morrison).
Track listing
MARCH 1969 POETRY SESSION:
Session Start (0:16)
In That Year... [False Start] (1:02)
In That Year... (3:00)
Bird Of Prey (1:55)
Tape Noon (2:22)
Whiskey, Mystics And Men (3:38)
Orange County Suite (5:34)
All Hail The American Night (5:57)
The American Night (0:34)
The Holy Sha (0:37)
Hitler Poem (0:44)
Can We Resolve The Past (1:55)
Always A Playground Instructor (1:32)
There's A Belief... (0:25)
Indian, Indian... (0:18)
Woman In The Window (2:40)
She's Selling News... (1:11)
Science Of Night (0:24)
Tales Of The American Night (0:36)
Now Listen To This (0:46)
Babylon Fading (0:39)
Thank You, O Lord (0:35)
JOMO & THE SMOOTHIES TAPE:
23. Warm Up & Tuning (4:30)
24. "Starting Now!" (1:14)
25. Orange County Suite (8:41)
DECEMBER 8, 1970 POETRY SESSION:
26. Graveyard Poem (0:50)
27. The Politics Of Ecstacy (0:10)
FEAST OF FRIENDS:
28. "Earth, Air, Fire, Water" (0:53)
HWY:
29. Dawn's Highway (3:57)
30. Phone Booth (2:29)
An American Prayer
An American Prayer - Une Prière Américaine


 
Do you know the warm progress
under the stars?
Do you know we exist?
Have you forgotten the keys
to the Kingdom?
Have you been borne yet
& are you alive?

Let's reinvent the gods, all the myths
of the ages
Celebrate symbols from deep elder forests
[Have you forgotten the lessons
of the ancient war]

We need great golden copulations

The fathers are cackling in trees of the forest
Our mother is dead in the sea

Do you know we are being led to
slaughters by placid admirals
& that fat slow generals are getting
obscene on young blood

Do you know we are ruled by T.V.
The moon is a dry blood beast
Guerilla bands are rolling numbers
in the next block of green vine
amassing for warfare on innocent herdsmen
who are just dying

O great creator of being
grant us one more hour to
perform our art
& perfect our lives

The moths & atheists are doubly divine
& dying
We live, we die
& death not ends it
Journey we more into the
Nightmare

Cling to life
our passion'd flower
Cling to cunts & cocks
of despair
We got our final vision
by clap
Columbus' groin got
filled w/ green death

(I touched her thigh
& death smiled)

We have assembled inside this ancient
& insane theatre
To propagate our lust for life
& flee the swarming wisdom
of the streets

The barns are stormed
The windows kept
& only one of all the rest
To dance & save us
W/ the divine mockery
of words
Music inflames temperament

(When the true King's murderers
are allowed to roam free
a 1000 magicians arise
in the land)

Where are the feasts
we were promised
Where is the wine
The New Wine
(dying on the vine)

resident mockery
give us an hour for magic
We of the purple glove
We of the starling flight
& velvet hour
We of arabic pleasure's breed
We of sundome & the night

Give us a creed
To believe
A night of Lust
Give us trust in
The Night

Give of color
hundred hues
a rich Mandala
for me & you

& for your silky
pillowed house
a head, wisdom
& a bed

Troubled decree
Resident mockery
has claimed thee

We used to believe
in the good old days
We still receive
In little ways

The Things of Kindness
& unsporting brow
Forget & allow

Did you know freedom exists
in a school book
Did you know madmen are
running our prison
w/in a jail, w/in a gaol
w/in a white free protestant
Maelstrom

We're perched headlong
on the edge of boredom
We're reaching for death
on the end of a candle
We're trying for something
That's already found us

We can invent Kingdoms of our own
grand purple thrones, those chairs of lust
& love we must, in beds of rust

Steel doors lock in prisoner's screams
& muzak, AM, rocks their dreams
No black men's pride to hoist the beams
while mocking angels sift what seems

To be a collage of magazine dust
Scratched on foreheads of walls of trust
This is just jail for those who must
get up in the morning & fight for such

unusable standards
while weeping maidens
show-off penury & pout
ravings for a mad
staff

Wow, I'm sick of doubt
Live in the light of certain
South

Cruel bindings
The servants have the power
dog-men & their mean women
pulling poor blankets over
our sailors
(& where were you in our lean hour)

Milking your moustache?
or grinding a flower?
I'm sick of dour faces
Staring at me from the T.V.
Tower. I want roses in
my garden bower; dig?

Royal babies, rubies
must now replace aborted
Strangers in the mud
These mutants, blood-meal
for the plant that's plowed

They are waiting to take us into
the severed garden
Do you know how pale & wanton thrillful
comes death on strange hour
unannounced, unplanned for
like a scaring over-friendly guest you've
brought to bed

Death makes angels of us all
& gives us wings
where we had shoulders
smooth as raven's
claws

No more money, no more fancy dress
This other Kingdom seems by far the best
until its other jaw reveals incest
& loose obedience to a vegetable law

I will not go
Prefer a Feast of Friends
To the Giant family
Savez-vous la chaleur du progrès
sous les étoiles ?
Savez-vous que nous existons ?
Avez-vous oubliés les clés
du Royaume
Avez-vous déjà été mis au monde
& êtes-vous en vie ?

Ré-inventons les dieux, tous les mythes
des siècles
Célébrons les symboles des profondes forêts anciennes
(Avez-vous oublié les leçons
de la guerre antique)

Il nous faut de grandes copulations dorées

Les pères ricanent dans les arbres de la forêt
Notre mère est morte dans la mer

Savez-vous que nous sommes conduits aux
massacres par de placides amiraux
& que de gras et lents généraux sont rendus
obscènes par le sang jeune

Savez-vous que nous sommes gouvernés par la télé
La lune est une bête au sang sec
Des groupes de guérilleros roulent des joints
dans le carré de vigne voisin
thésaurisant pour la guerre sur le dos d'innocents
bouviers qui ne font que mourir

O grand créateur de ce qui est
accorde-nous une heure de plus pour
accomplir notre art
& parfaire nos vies

Les mites & les athées sont doublement divins
& mourants
Nous vivons, nous mourons
& la mort n'arrête rien
Nous poursuivons notre voyage dans le
Cauchemar

Accrochez-vous à la vie
Notre fleur passionée
Accrochez-vous aux cons & aux bites
du désespoir
Notre ultime vision nous a été donnée
par la chaude-pisse
L'entre-jambe de Colomb s'est
gonflé de mort verte

(J'ai touché sa hanche
& la mort a souri)

Nous nous sommes assemblés dans ce théâtre antique
& fou
Pour propager notre rage de vivre
& fuir la sagesse grouillante
des rues

Les portes ouvertes sont enfoncées (1)
Les fenêtres gardées
& seule de tout le reste
Pour danser et nous sauver
Avec le divin simulacre
des mots
La musique enflamme le tempérament

(Qaund on permet aux meurtriers du seul Roi
de rôder en liberté
un millier de magiciens surgissent
dans le pays)

Où sont les festins
qui nous ont été promis
Où est le vin
Le vin nouveau
(il meurt sur la vigne)

simulacre résident
donne-nous une heure pour la magie
Nous du gant pourpre
Nous du vol d'étourneau
& de l'heure de velours
Nous de la race du plaisir arabe
Nous du dôme solaire & de la nuit

Donne-nous une profession
Pour croire
Une nuit de luxure
Donne-nous espoir dans
La Nuit

Donne de la couleur
cent teintes
un riche Mandala
pour moi & toi

& pour votre maison
coussinée de soie
une tête, la sagesse
& un lit

Décret troublé
Le simulacre résident
t'a revendiqué

Nous avons cru
au bon vieux temps
Nous en profitons encore
Dans une moindre mesure

Les Choses de la Bonté
& un sourcil peu engageant
Pardonnent & permettent

Saviez-vous que la liberté existe
dans un livre de classe
Saviez-vous que des fous
dirigent notre prison
Dans une geôle, dans un cachot
Dans un tourbillon
blanc, libre et protestant

Nous sommes juchés la tête en bas
au bord de l'ennui
Nous cherchons à atteindre la mort
au bout d'une bougie
Nous essayons de trouver quelque chose
Qui nous a déjà trouvés

Nous pouvons inventer nos propres Royaumes
de grands trônes pourpres, ces sièges de luxure
& aimer il nous faut, sur des lits de rouille

Des portes d'acier enferment les cris du prisonnier
& de la muzak, grandes ondes, berce leurs rêves
Pas de fierté d'homme noir pour hisser les poutres
tandis que des anges moqueurs filtrent les apparences

Être un collage de poussière de magazine
Gratté sur les fronts de murs de confiance
Ceci n'est qu'une prison pour ceux qui doivent
se lever le matin & lutter pour de telles

valeurs inutilisables
tandis que des demoiselles en pleurs
étaient leur indigence & font la moue
paroles incohérentes pour
un personnel enragé

Oh, j'en ai assez de douter
Vivez dans la lumière de la certitude
Sudiste

Liens cruels
Les serviteurs ont le pouvoir
hommes-chiens & leurs viles femelles
couvrant de draps misérables
nos marins
(& où donc citez-vous à notre heure d'abstinence)

Traire votre moustache ?
où moudre une fleur ?
J'en ai assez des visages austères
Qui me fixent du haut de leur tour de
Télé. Je veux des roses dans
la tonnelle de mon jardin : pigé ?

Bébés royaux, rubis
doivent maintenant remplacer les
Étrangers avortés dans la boue
Ces mutants, nourriture de sang
pour la plante qu'on a labourée

Ils nous attendent pour nous ammener dans
les jardins désunis
Savez-vous la pâleur et les frissons impudiques
de la mort qui vient à une heure étrange
sans être annoncée, sans être escomptée
comme un invité effrayant et trop amical qu'on
aurait pris dans son lit

La mort fait de nous tous des anges
& nous donne des ailes
là où nous avions des épaules
douces comme des serres
de corbeau

Plus d'argent, plus de déguisement
Cet autre Royaume semble de loin le meilleur
jusqu'à ce que l'autre mâchoire révèle l'inceste
& le respect relaché à une loi végétale

Je n'irai pas
Je préfère un Festin d'Amis
À la famille Géante