"I introduce  you to the most discrete woman in the world: one who has no secrets."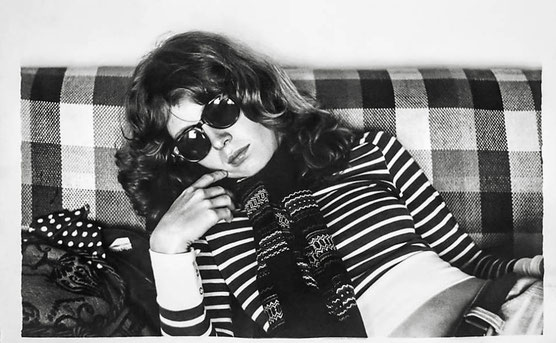 Ana Cristina Cesar, a Brazilian poet and translator, was born in 1952. She is recognized as a leading experimental poet. Her major work, A Teus Pés, (At Your Feet), a hybrid text features lineated verse and prose. Cesar committed suicide in 1983.
TWO POEMS FROM Ana Cristina César's A TEUS PÉS (At your feet) Translated by Brenda Hillman and Helen Hillman


RIO Night  


Dialog of the deaf, no: friendly in the cold. Sudden brakes
on the wrong side of the street. Sighing in the intersection. I introduce
you to the most discrete woman in the world: one who has no
secrets.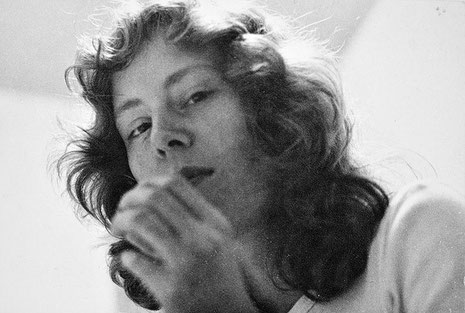 independent youth
 

For the first time I broke the golden rule and i flew away and didn't even
measure the consequences. Why do we refuse to be prophetic? And
what dialect is this for a small evening audience? I flew up and now, heart, in a car on fire through the air, with no grace, crossing the state of São Paulo, at dawn, for you, and furious: and now, against the traffic.

EXTERIOR. DAY. Exchanging my pure indiscretion for your dated story. My breaking in to your conjunction. SEA, BLUE, CAVERNS, CAMPS & THUNDERS. I lean against the walls of the little streetcar and cry. I catch a cab that travels various tunnels of the city. I corner the driver. I dribble my faith. The newspapers don't call for war. Twist, son, twist, even far away in the distance of the one who loves and knows he's a traitor. Drink a bitters in the old corner pub, but think of me between flashes of happiness. I love you strangely, slyly, with other scenes mixed with the flavor of your love.
TRANSLATORS:
Brenda Hillman has published nine collections of poetry with Wesleyan University Press, including Seasonal Works with Letters on Fire. With Garrett Caples and Paul Ebenkamp, she co-edited Richard O. Moore's Particulars of Place (Omnidawn, 2015). Hillman teaches at St. Mary's College where she is the Filippi Professor of Poetry.

Helen Hillman was born in Brazil in 1924 and received her early education in Porto Alegre before coming to the United States for college. For many decades, she lived in Tucson, Arizona, where she was a homemaker, a translator and a naturalist; she currently lives in New Jersey.