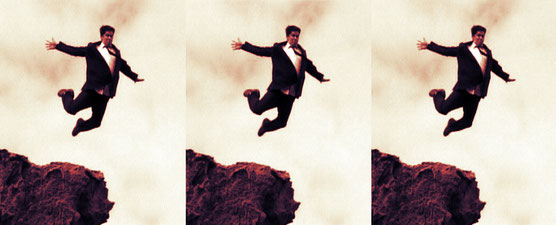 The Future Task of Language
Who are the new theorists of poetry? How many rules might be broken – how many newmade up? What are the future tasks of language? Questions and answers.

— ad for a recent event called »Syntax as Intellect: Language Poets.«
the future task of language
is to
drive a cherry-red Mercedes Benz
into the heart of hell
and place a bet on God

the future task of language
is to
burn itself down in prayer and
invent a new code for beauty

the future task of language
will be to invent a way of
dealing with loneliness

the future task of language
is more like a guess written in fire
than a new coat of ideas and a
real close shave

the future task of language
is more like something erupting
than something figuring itself out
over and over again

the future task of language
will be to do whatever the fuck it wants

the future task of language
is unknowable, impossible, grief-struck, mad,
endless, touching,
wired, wild and weary,
broken-down, dragged up, smashed, floating
in the wind
- from WHY RIMBAUD WENT TO AFRICA
special thanx to Zeitgeist Press & Alan Kaufman for mailing Lerner's The Last Five Miles to Grace
David Lerner (November 23, 1951 – July 1, 1997?) was an American renegade poet born in New York City. Lerner came from a family of Russian-Jewish renegades, and grew up as a so-called "red-diaper baby". Lerner published numerous articles as a journalist, including material on the Russian singer and poet Vladimir Vysotsky. Lerner pursued a bohemian life and became involved in the notorious Cafe Babar in San Francisco about 1986, a group dubbed as the Babarians. Lerner and Bruce Isaacson co-founded Zeitgeist Press and have been referred to as 'the Ezra Pound and T.S. Elliot of the underground.' Lerner's common-law wife, Maura O'Connor also published poetry.
One of Lerner's most celebrated poems, "Mein Kampf", is a seminal statement of underground poetics in response to the weight of the mainstream. In it he says:
I'd rather
sell arms to the Martians
than wait sullenly for a
letter from a diseased clown with a
three-piece mind
telling me that I've won a
bullet-proof pair of rose-colored glasses
for my poem "Autumn in the Spring"

 
Lerner was associated with the Lyman Family a.k.a. Fort Hill Construction, who have preserved his literary memory. Lerner's work has not yet been fully collected in an available edition. A considerable amount of Lerner's work is still unpublished, including poems, prose, and a large volume of letters.
Lerner died of a heroin overdose in 1997 and Zeitgeist published 'The Last Five Miles to Grace' posthumously. Bucky Sinister of the San Francisco Bay Guardian wrote: "Lerner was a broken-down saint if there ever was one. He was an eloquent screamer, a soft-spoken rageoholic, a madman with a great manuscript. His poetry will always be a reminder of a time when poetry in the Mission was spontaneous, magical, and more than a little bit dangerous." - Wikipedia